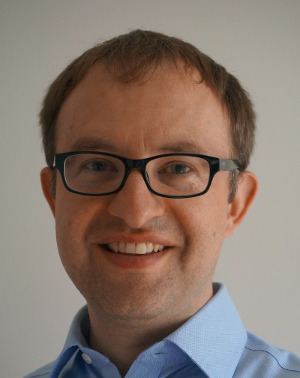 Piotr Fryzlewicz
I am a Professor of Statistics in the Department of Statistics at the London School of Economics.
My research interests include various aspects of time series analysis, detecting and quantifying the uncertainty of change in time-ordered data, and multiscale and data-adaptive methods in statistics.
I am also interested in causality, reinforcement learning and data-analytic aspects of modern machine learning methods.
Teaching and PhD supervision
Current PhD students: Shakeel Gavioli-Akilagun, Shuhan Yang.
Past PhD students: see my Mathematics Genealogy.
Please contact me if you are interested in pursuing a PhD under my supervision.
Teaching: ST436 Financial Statistics.
Why choose statistics? - an interview for Statistics Views (Wiley)
Research
Google Scholar profile
My R packages and GitHub page
R packages breakfast for change-point detection and nsp for change-point inference
Deep Learning in R: A Data-Analytic Viewpoint - developing notes
Some current and recent collaborators: Andreas Anastasiou, Matteo Barigozzi, Yining Chen, Haeran Cho, Ivor Cribben, Paul Fearnhead, Tobias Kley, Eric Kolaczyk, Degui Li, Hernando Ombao, Rainer von Sachs, Chengchun Shi, Suhasini Subba Rao, Tengyao Wang, Zhenke Wu.
Postdoctoral colleagues: Jie Li.
Consultancy
I am happy to offer statistical and data science consultancy and training to businesses and institutions.
I am a Chartered Statistician and I am listed in the Royal Statistical Society's Directory of Statistical Consultants. A short version of this listing appears on LinkedIn.
Please see my CV for a list of recent clients.
Much of my academic consultancy work is carried out through L1L2, a limited company set up for this purpose.
Previous employment and education
I previously worked at Winton Capital Management, the University of Bristol and Imperial College London.
I have a PhD in Statistics from the University of Bristol and an MSci in Mathematics from the Wroclaw University of Science and Technology.
After work
Some history: Banach, Kac, Neyman, Steinhaus, Ulam.
This is where I am from. See also Wroclaw's best-kept secret.
Contact
Piotr Fryzlewicz
p.fryzlewicz@lse.ac.uk

Department of Statistics
Columbia House
London School of Economics
Houghton Street
London WC2A 2AE
UK
(no telephone number - please email to set up a Zoom call)